made in nevada member resources
Using the Made in Nevada Logo(s)
Placing the Made in Nevada logos on your products, signs or marketing materials guarantees consumers that you are selling genuine Nevada-made products and that you are proud to be part of our program. For information on logo eligibility or to obtain an electronic version of our logo(s) at no cost, please Contact Us
Resources 
Nevada SBDC 
Made in Nevada is proudly powered by the Nevada SBDC. This partnership allows us to offer our members educational opportunities as well as one-on-one business advising at no-cost. Please visit the Nevada SBDC
for more information.
Nevada Small Business Resource App powered by Google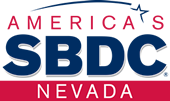 The Nevada small business resource app is a digital platform that connects entrepreneurs with the resources they need to start, grow and succeed by matching entrepreneurs with applicable government, non-profit, and business support organizations. To join the fun, download the app at: COMING SOON!
SBA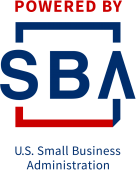 The U.S. Small Business Administration was created in 1953 to help small business owners and entrepreneurs pursue the American dream. The SBA is the only cabinet-level federal agency fully dedicated to small business and provides counseling services, capital and contracting expertise as the Nation's only go-to resource and voice for small business. For more information, visit the Nevada SBA District Office.