Like much of the United States, Nevada has a rich history of immigrant families bringing their passion for food and flavor to regions unknown. This is the story of the Flocchini family, whose old-world recipes and handmade sausage techniques have been passed down over three generations and, after partnering with the Tonino family in 2015, have become a household favorite.
Made at their Carson Valley facility using only whole meat muscle and simple spices free of artificial ingredients, Flocchini Family Provisions offers one of the only clean lines of handcrafted sausage – ensuring every bite is pure taste with no filler. But a great product alone won't lead to success, and Flocchini has had its fair share of adversity. "Our path has been bumpy, zig-zag, up and down… but [we're] always moving forward with optimism, hard work, dedication and passion," says Chris Flocchini, President and CEO. Low barriers to entry and finding top-tier talent to accomplish both short-term and long-term objectives of the company have been obstacles to overcome. "Convincing some amazing people to come aboard our ship… and help make our purpose come true is definitely our biggest success."
Over four years, Flocchini Family Provisions has more than doubled its number of employees, and nearly tripled its revenue. But this didn't happen by accident. Chris Flocchini points to the ability to be flexible as crucial in achieving your overall business strategy. "Have a really good plan A and plan B," says Flocchini, "Be flexible on the things that you can be flexible on but don't compromise your values." But a business like this doesn't reach success by flexibility and chance alone – a healthy dose of pragmatism can go a long way. Before you begin to start your entrepreneurial journey, Flocchini advises that you "make sure you are really clear about the problem you're solving with your product or service. Just because you think it's a great idea doesn't mean that it is. Be prepared for that reality."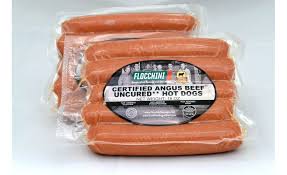 Being a family business, Flocchini Family Provisions is all about helping others, and being a part of Made in Nevada allows them to share the wealth of knowledge and experience gained over 25 years of impassioned service. It's this dedication and passion for helping others succeed that sets Flocchini apart. As an entrepreneur, Flocchini recommends that you "surround yourself with amazing people and put them into a position to thrive. Don't micro-manage, but know every single detail of your business." He's also a proponent of maintaining your personal health as well, saying entrepreneurs shouldn't be afraid to take a little time to reflect on what they're grateful for, eat well, and get consistent sleep.
With such solid leadership and a highly motivated team, it's no wonder Flocchini Family Provisions has flourished in the business friendly state of Nevada. And in the next five years, they only plan to expand on their successes. "[In five years] We want to triple the revenue again, and have a new facility to accommodate the growth," says Chris Flocchini, "I would like to see us in at least five major retailers and 10 sizeable restaurant chains." If their past is any indication, Flocchini Family Provisions' future is as bright and tasty as ever.
You don't have to wait to get your hands on some Flocchini sausage! Visit their outlet store in Carson City for weekly deals, or order today at https://flocchinisausage.com/.