Composting is the process of combining unusable organic materials (like eggshells, orange rinds, bits of left-over salad etc.) and letting Mother Nature do her thing. Soon, this organic material begins to be consumed by micro-organisms, decomposing and turning into nutrient rich plant food that creates naturally healthy soil, speeds up plant growth, and is ideal for agricultural use. With a long history of dairy farming in Nevada, the process of composting organic waste became essential to sustainably feed such a large population of dairy cows. Born out of that history, Full Circle Compost began as a complementary business to Milky Way Dairy Farm in Minden, NV, in the early 1990's.
By 1997, Milky Way Dairy's composted products had begun to make their way into surrounding communities, creating a buzz about the magic of compost, and allowing Full Circle to become a self-sustaining entity. For the next two decades, Full Circle Compost quietly grew into one of the largest composting companies in Nevada, shipping thousands of yards of soils, compost, and mulch annually to over 20 locations across Northern Nevada, and recycling over 50,000,000 lbs of organic materials.
By understanding the biology, listening to what plants want, and pouring endless care into their products, the Full Circle Compost team is on a green mission to replenish the Earth with healthy, satisfying soil.
But the Silver State has been slow to adopt the composting industry, with the vast majority of Nevadans instead preferring to simply throw out their waste. "Full Circle's main difficulties in Nevada's composting industry relate to the lack of a "recycling mindset" in our state," says Cody Witt, Owner of Full Circle Compost. "Nevada doesn't have any recycling mandates for organic or non-organic materials, just recommendations. Without the need to keep materials out of the landfill, a lack of infrastructure for recycling programs, and [low] landfill prices, it's cheaper for the community to landfill over compost."
As attitudes about recycling (and at-home gardening) began to change, the demand for properly made compost has risen. Being located in a desert climate, Nevada has the perfect environment for the use of compost, as dry, arid soils benefit most from the water-retaining organic matter. "Compost is not a heavily used product in Nevada, and creating a market for compost has been a challenge," says Witt, "Trying to make compost "cool" and for people to see the benefits takes time. However, it is finally coming "full circle" in Nevada," – we see what you did there, Cody.
Turning a dairy farm "side business" into the leading composting and organics materials recycling operation in Northern Nevada is no small feat, and tackling a problem that hasn't been solved before is doubly scary. "Making the first step is the hardest part; however, doing your due diligence and testing your idea for viability before moving forward is the key to success," said Witt.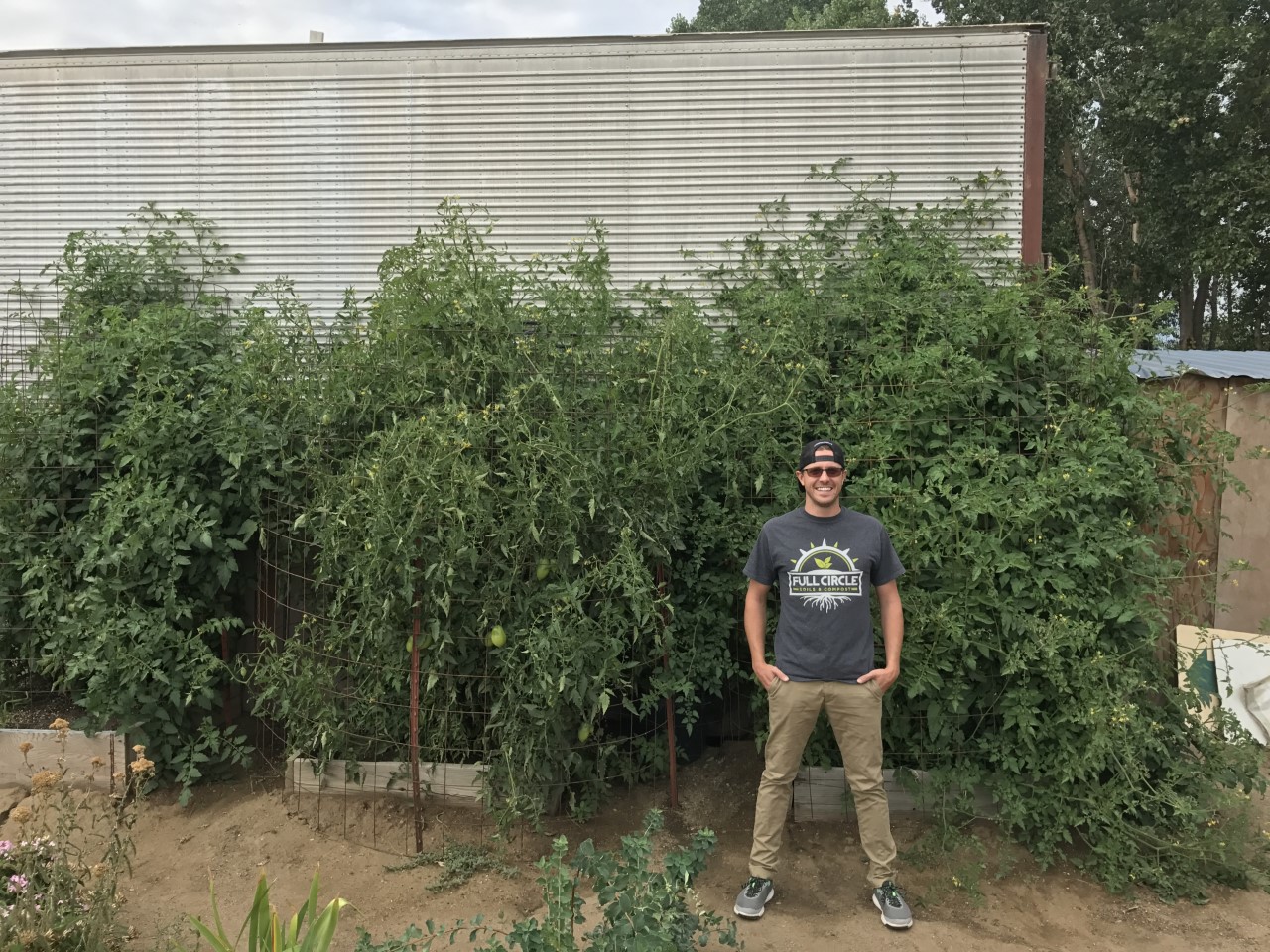 However, an entrepreneur doesn't have to do it all on their own. Community organizations like Made in Nevada bring together like-minded people with a passion for doing good business and helping their Nevada neighbor. "Creating a family of organizations that will help drive positive vibes and feedback to new and existing customers continues the growth of all businesses involved. Having organizations like Made in Nevada is a huge asset for any business," said Witt.
Full Circle Compost has big plans for the next five years, including expanding their distribution channels to include more vendors in Nevada and Northern California, and increasing organic materials waste diversion in the Reno/Sparks area. With a great product and a smart team dedicated to preserving our state and planet, Full Circle Compost will undoubtedly reach its goals.
You can help Full Circle Compost, while benefiting your own lawn, garden. Now available at 20+ locations across Northern Nevada, bring your lawn and garden to life with Full Circle Compost! Order today at https://fullcirclecompost.com/find-us/